Technology is advancing at a rapid pace, and our Indian government's objective is to transform the country into a digitally empowered society and knowledge economy. As a result, the value and prospects of Web Design firms have risen dramatically. Almost every business now has an online presence. A website or online presence is the best approach to improve your business. As a result, having a great website for your business will help you attract more customers. If you don't already have one, get one up and running as soon as possible. I'm going to give you some information on the best Web Design Companies in Kerala so you can make the best decision for your needs.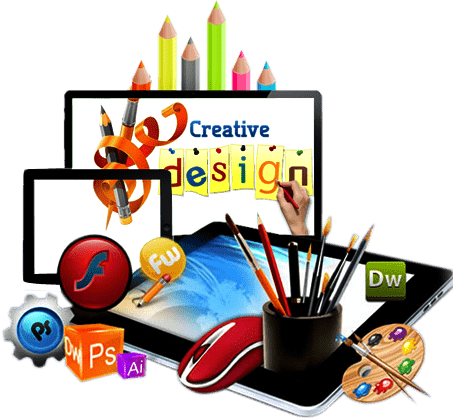 Cpool Digital Learning is a Cochin-based company that specialises in digital marketing, web design, and web development. For all your business communication needs, they offer one-stop, complete digital media solutions. Every website they build is a one-of-a-kind creation with carefully crafted pages, setting them apart from other web development firms. Cpool Digital Learning's particular features include visual quality, simplicity of access, viewing speed, and market effect. They offer dependable, cost-effective designs built on solid technologies, as well as an excellent SEO team to help spread the websites' popularity over the globe. They apply tried-and-true marketing tactics, and its personnel are enthusiastic about their work.
Google Adwords, search engine optimization, web hosting, website marketing, e-commerce website construction, domain registration, website maintenance and redesign, and search engine marketing are the company's other major services. Do you need a web design and development firm in Kerala to create a beautiful website for you? Choose Cpool Digital Learning as your one-stop shop for all things web development. aim to assist you in transforming your company into a distinct brand. Every step of the Web Designing process is overseen by a professional team. The crew is always willing to go above and beyond to meet clients' needs. They will provide an online place for you to develop as a company and a brand. They create websites that are centred on digital marketing tactics and optimal SEO methods. These techniques will help you increase user engagement and internet visibility. Visitors to your website are significant clients that generate cash.
Why Us
Cpool Digital Learning, Best digital marketing, website designing, mobile application development company in Kochi, Kerala. We serve clients with all matters regarding Website Design (WordPress, php, .net, phython, html, shopify), Search Engine Optimization (SEO), Search Engine Marketing (SEM), Social Media Marketing (SMM), Mobile application.. Please Contact Us with any questions regarding digital marketing, mobile application, website design services. We'd be delighted to help you to boost your business online.  
#digitalmarketingcompanyinkochi #digitalmarketingcompany #digitalmarketinagency #webdesigncompany #webdesignagencyinkochi #webdesigncompany(php, .net, phython,html, shopify) #socialmediamarketinagency #digitalmarketingagencyinkochi #digitalmarketingcompanyinkochi #bestdigitalmarketingcompanyinkochi #bestdigitalmarketingagencyinkochi #digitalmarketinginkochi #digitalmarketingservicesinkochi #mobileappdevelopmentcompany