At the start of any year, there is always a lot of interest in digital marketing trends and marketing innovation, and 2021 was no exception. But don't let that awe fade as we approach the halfway point of the year! For at least the first quarter of 2021, the outlook isn't all that different. More and more businesses will be forced to go online, and employees will be required to work from home. As a result of this "new normal," digital marketing has become a lifesaver for businesses looking to stay afloat, get new consumers, retain existing customers, and generate income. We'll go over the top digital marketing trends for 2021 to give you a leg up on the competition. Take these marketing trends to heart and use them into your  digital marketing strategy.
Digital Marketing Trends & strategies
No-click searches & Featured snippets
For many years, the goal of SEO has been to get your listing to the top of the search results in "position number one." Now, as we approach 2021, the end-goal is to increase SEO exposure in "position zero." When you have a query, you usually type it into Google, hit enter, and then click on the article that best answers your question or provides the information you require. However, you may find the solution in a paragraph near the top of the results page. These boxes, known as Position Zero in search engine results, frequently include an image as well as all of the information you were looking for in an easily distinguishable box.More crucially, it provides more, relevant information in an attempt to answer the user's question without requiring them to click on it, earning it the name "no-click search."
No-click searches benefit both the reader and the search engine company, but you can also benefit from them. You're halfway there if you're the subject of a no-click search — people are interested in what you have to say. The next step is to entice them to your website so they can learn more about what you have to offer. There are a few things to keep in mind if you want to target a featured snippet yourself. To begin with, featured snippets are mostly for long-tail keyword phrases such as inquiries (such as "how to make tea"). They come in a variety of formats, including step-by-step instructions, definitions, and even movies (and more), so match your material to the proper format.
Set aside some funds for cookie-free awareness initiatives in order to reach new audiences.
The digital marketing trends for 2021 aren't only about optimism and advancement; they're also about overcoming challenges like ad blockers. With 27 percent of internet users anticipated to use ad blockers by 2021, many businesses are seeing their primary source of traffic, especially PPC ads, cut off at the source. If your ads are blocked by ad blockers, your best bet is to adapt rather than waste time trying to persuade potential customers to change their minds. Adjust your ad budget to accommodate other, more profitable campaigns, such as influencer marketing or sponsored content. Younger audiences don't respond well to display ads in the first place, but they do respond well to influencer marketing, so switching is a good idea in any case.
You probably already know that you can use keywords to search for images and videos, but did you know that you can also submit existing photographs for search, or even capture your own photos and search for context? Users may now upload an image and acquire information about an object merely by looking at it, rather than entering a description into Google. When they upload a plant photo, the search returns species information, however when they upload a landmark photo, the search returns historical data. When a user searches for a product, it offers a list of similar products with links to where they may be purchased.
How might visual search benefit your company? Add high-quality images tagged with descriptive keywords to your online inventory, implement an image search, and consider advertising on Pinterest (if your target demographic uses it). Advertisers who work with them benefit from improved search results. Start with the fundamentals:
In your image descriptions, always include alt text.
Include your desired SEO keywords in the file name of your image or develop a separate image sitemap.
Use high-quality images and videos, especially HD.
Including interactive elements on your website is a fantastic way to provide value to visitors, encourage them to connect with it, and learn more about them. Quizzes, open-ended questions, surveys, contests, freebies, polls, calculator widgets, and other interactive material can work wonders for your business. Interactive content is part of a larger trend toward customization; by allowing consumers to answer questions for themselves or have their voices heard, they develop a more personal relationship with the business. It's also worth noting that it can be used to gather information about user preferences, such as for product or site enhancements.
Small business owners must understand how critical it is to have a strong digital presence on SERPs (Search Engine Result Pages). If you run a store, you're probably aware that the majority of your clients come from the local area. The most crucial thing you can do is make sure your store shows up in Google searches for "near me." Google's local SEO algorithm is updated frequently, so if you're a local business, you should keep your business's appearance in local results up to date as well. Local SEO is, in some ways, even more potent than wide SEO because customers looking for a certain sort of business in their geographic location have a higher intent to buy, making it easier to convert them.
To begin, you must have your Google account verified. You can accomplish this by registering for Google My Business and claiming or establishing a new listing. This improves your Google SERPS ranking and allows you to provide additional information about your organisation to online searchers. Furthermore, you should make local keywords a big part of your SEO approach. Obviously, the name of your city or town should be your top keyword, but you may go the extra mile by including related keywords as well. Mention a notable landmark or a unique claim to fame if your town has one.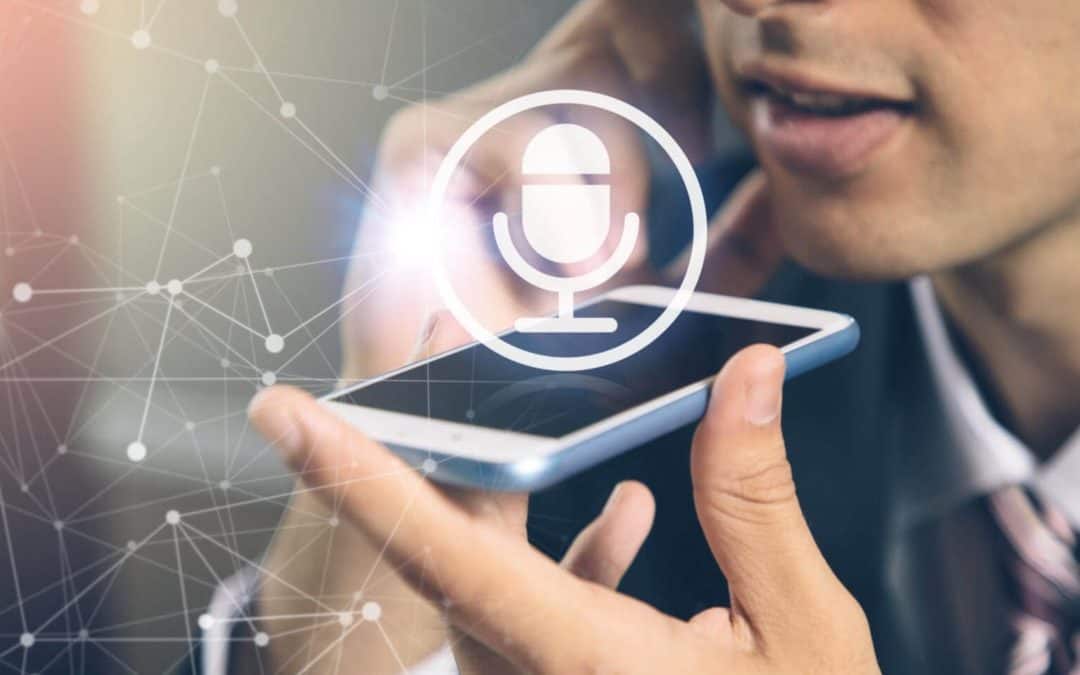 With the introduction of Siri in 2011, voice search queries have been around for a while. Users are becoming increasingly accustomed to seeking information through voice search, thanks to the arrival of devices like Google Home and Alexa into our living rooms. Businesses should start optimising their content and incorporating voice search into their digital marketing plans as this trend expands. The first stage is to generate content that is more "conversational" and natural in tone, as this corresponds to how people ask questions. It's also important to turn enquiries into questions and have a mobile-friendly website.
Automated & Smart Bidding in Google Ads
Ads professionals evaluate every piece of data and continuously modify and adjust keywords, bids, and ad language to produce the greatest possible results from a Google Ads campaign. This intense attention to detail produces benefits, but it is stressful. When a business owner attempts to conduct a campaign, he or she may become fully overwhelmed and fail. Automated bidding tactics are a good example of this. These allow Google to employ machine learning to examine the massive amount of data it collects on its users in order to alter your bids in real time. Advertisement experts can use automated techniques while maintaining complete control.
If you run an e-commerce business, including a link to your store in your bio or a link to a specific product in your Instagram Stories is a good idea, especially if you're a verified account with over 10,000 followers. Today's shopper, on the other hand, prefers to skip as many processes as possible without being disturbed by advertisements. With Instagram's Shoppable Posts, you can tag or showcase a product for users to see, fall in love with, and buy without ever leaving your post. These platforms have recognised that people use them to shop and have made it easier for merchants to sell through social media. Instagram, Pinterest, and Facebook have all introduced tools for e-commerce shops to generate shoppable posts in recent years. They've made it simple to tag and shop things straight in your articles via a native connection. This is a terrific approach for online shops to drive visitors to product pages.
Why Us
Cpool Digital Learning, Good digital marketing, website designing, mobile application development company in Kochi, Kerala. We serve clients with all matters regarding Website Design (WordPress, php, .net, phython, html, shopify), Search Engine Optimization (SEO), Search Engine Marketing (SEM), Social Media Marketing (SMM), Mobile application.. Please Contact Us with any questions regarding digital marketing, mobile app, website design services. We'd be delighted to help you to boost your business online.  
#digitalmarketingcompanyinkochi #digitalmarketingcompany #digitalmarketinagency #webdesigncompany #webdesignagencyinkochi #webdesigncompany(php, .net, phython,html, shopify) #socialmediamarketinagency #digitalmarketingagencyinkochi #digitalmarketingcompanyinkochi #bestdigitalmarketingcompanyinkochi #bestdigitalmarketingagencyinkochi #digitalmarketinginkochi #digitalmarketingservicesinkochi #mobileappdevelopmentcompany