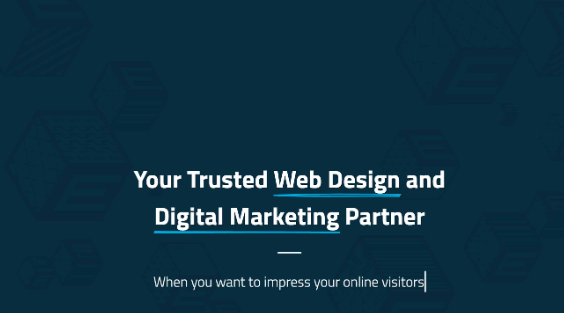 In today's digital age, having a strong online presence is crucial for businesses to thrive. Cpool Digital Learning, based in Kochi, Kerala, is a leading digital marketing and web design company that specializes in providing a range of services to help businesses succeed in the online world. With a strong focus on quality service and customer satisfaction, Cpool Digital Learning boasts a talented professional team
dedicated to delivering maximum results for every project
Search Engine Optimization (SEO)
Cpool Digital Learning understands the importance of search engine visibility. By employing effective SEO strategies, they ensure that your website ranks higher in search engine results, driving organic traffic and increasing your online visibility.
Search Engine Marketing (SEM)
With expertise in search engine marketing, Cpool Digital Learning helps businesses create targeted and result-oriented advertising campaigns. By utilizing platforms like Google AdWords, they maximize your online reach and drive qualified traffic to your website.
Social Media Management
Cpool Digital Learning recognizes the power of social media in building brand awareness and engaging with the target audience. Their social media management services include content creation, community management, and data-driven strategies to help you effectively connect with your customers on various social platforms
Website Designing
A well-designed website is the foundation of a successful online presence. Cpool Digital Learning offers professional website design services tailored to your business needs. Their team of experts creates visually appealing, user-friendly, and responsive websites that leave a lasting impression on your visitors
Online Advertising
To reach a wider audience and promote your brand effectively, Cpool Digital Learning provides online advertising solutions. Whether it's display advertising, banner ads, or remarketing campaigns, they help you optimize your ad spend and achieve the best possible results.
Google AdWords and PPC
Cpool Digital Learning has a deep understanding of Google AdWords and Pay-Per-Click (PPC) advertising. They help businesses create highly targeted and cost-effective ad campaigns to increase visibility, drive traffic, and generate leads.
YouTube Marketing
YouTube has become a powerful marketing platform, and Cpool Digital Learning assists businesses in leveraging its potential. From creating engaging video content to optimizing YouTube channels and running targeted ad campaigns, they help you effectively engage with your audience on this popular video-sharing platform.
Cpool Digital Learning stands out as a reliable digital marketing and web design company in Kochi, Kerala, and provides a comprehensive range of services to boost your online presence and achieve your business goals. With their focus on quality service, customer satisfaction, and a talented professional team, they are well-equipped to handle the overall management of your projects and deliver maximum results. Partner with Cpool Digital Learning today to embark on a successful digital journey.
As a fast-growing digital marketing and web designing company in Kochi, we can say from our experience, how effective is Google responsive display ads. We have been helping businesses, influencers, celebrities, and so on with their business growth. Our services include digital marketing web designing, SEO, social media management, YouTube marketing, graphic designing, content creation, video editing and video creation, etc. We are also providing advanced certification courses on digital marketing, web designing, graphic designing, etc. Contact us for any service assistance. Feel free to email us at info@cpooldigitallearniing.in for any queries. For more info and related trending blogs, visit our site www.cpooldigitallearning.in.